SIGN UP FOR JUNIOR CAMPS 2019
Click on "Select Options" below
Week 1: July 2nd-5th FULL!
Week 2: July 8th-12th FULL!
Week 3: July 15th-19th   
Week 4: July 22nd-26th
Week 5: August 12th-16th – FULL!
Week 6: August 19th-23rd
Once you've purchased a camp (above), you'll need to fill out the Junior Information Form located at the bottom of this page.
9AM – 4PM
Price: $360 + hst
Drop off is between 8:30-9:00AM. Pick up is between 4:00-4:30PM.
Earlier drop off and pick up times are available for an extra charge.
-between 8:00-8:30AM – $5 extra
-between 4:30-5:00PM – $5 extra
Each half hour is $5 extra.
*Please note that there are no refunds in the case of a "no-show" during the week of camp.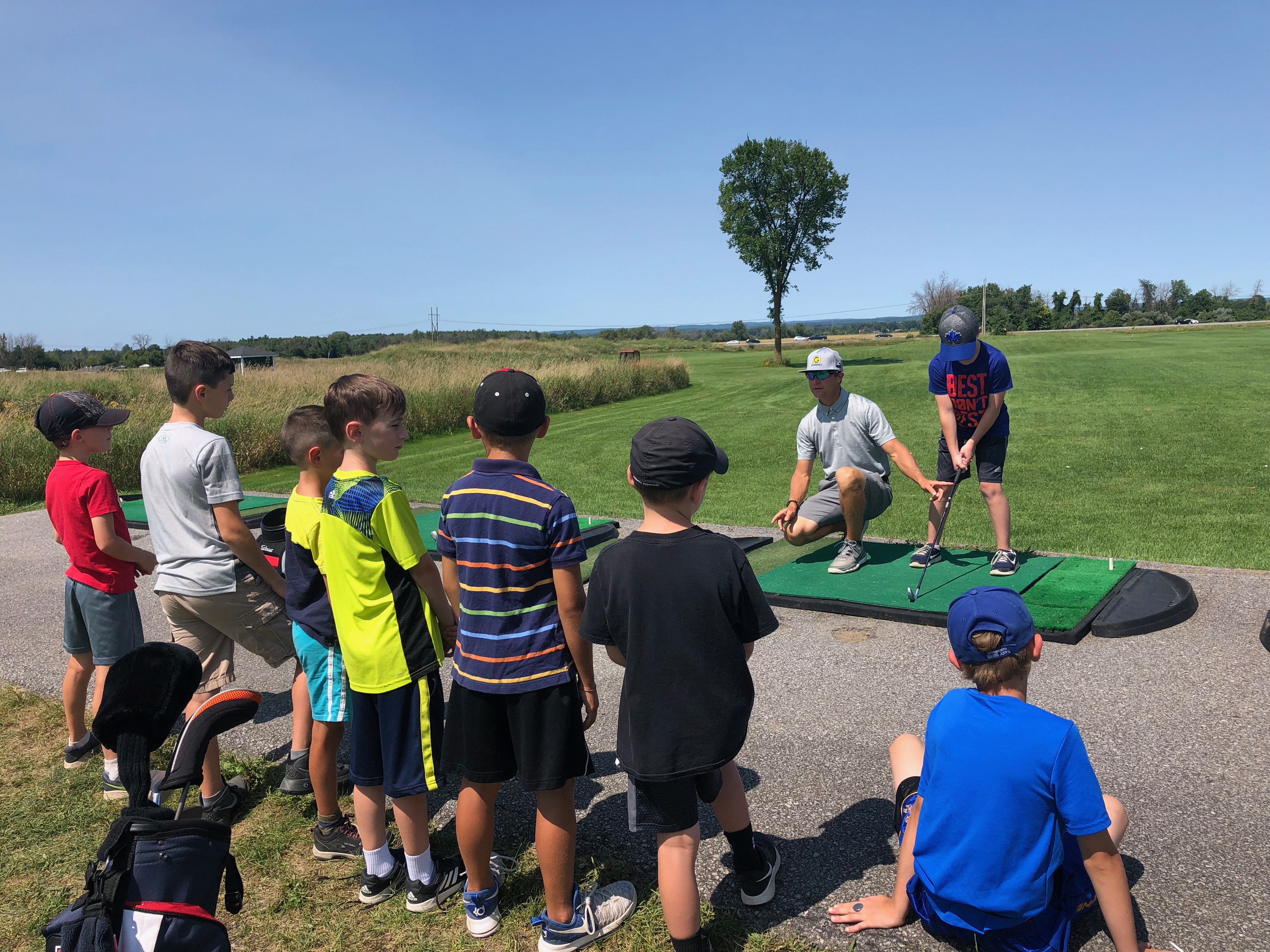 Your junior will receive detailed golf instruction every day from bilingual golf professionals and camp councillors. 
In addition to golf, our councillors conduct various multi-sensory games that help develop hand-eye coordination, balance, flexibility, agility, and team building skills.
Weather permitting, juniors will also have access to our executive 9 hole course every day!
All juniors are asked to bring their own packed lunch. **Please no peanuts. We do have microwaves if they need to heat up food.
Water and sunscreen is a must! Please send your junior with sunscreen already applied along with a bottle so they can re-apply as necessary.
If your junior has clubs, please bring them! If they do not have clubs, we will have plenty to borrow, left and right handed.
REGISTER SOON! SPACE IS LIMITED
All above prices are subject to hst.