EDEL PUTTER FITTINGS
Click below to request a putter fitting. We will then contact you to schedule a 60-minute session.
For the session, bring the putter(s) you are currently using.
At the end of the fitting, your custom putter information is submitted to EDEL so they can start building your custom putter. It will take approximately 20 days for your putter to be built, shipped, and arrive
Fitting Fee: $120+hst
Price: $649 + hst (includes $120 fitting fee)
You will receive your unique putter in approximately 20 business days.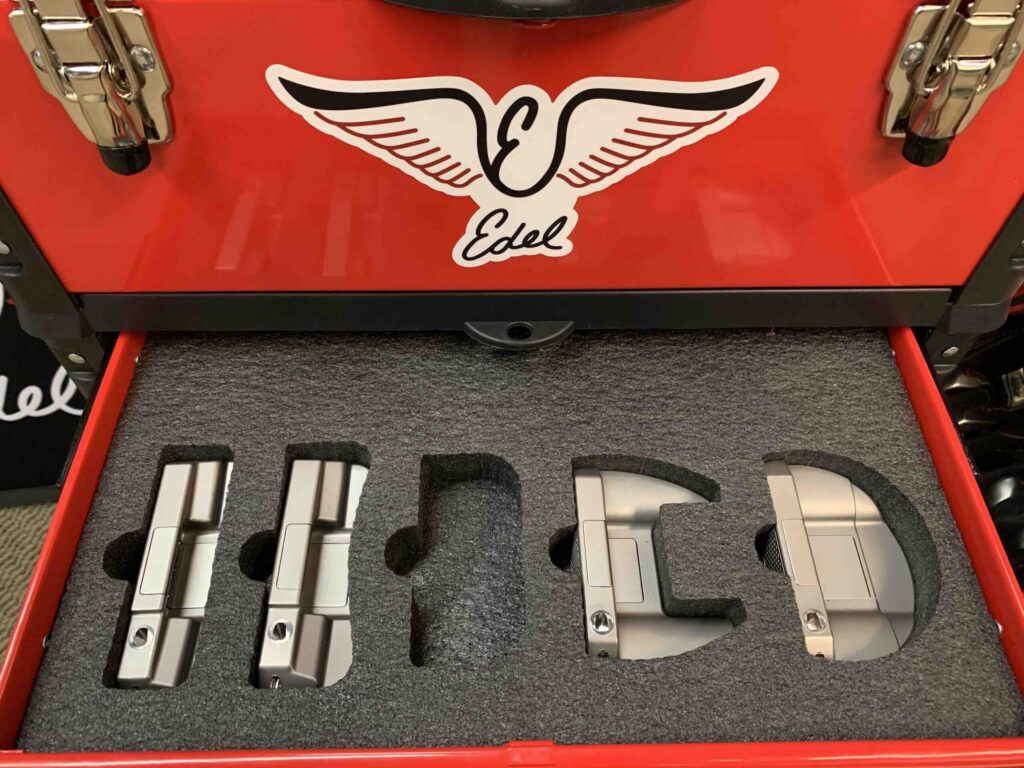 More about Edel Putters:
Torque balance technology strategically removes weight from the toe of the putter. This creats a "toe up" balance point, versus traditional "toe down" or "face balanced" putters.
With it's optimally weighted design, the torque balanced putter is less susceptible to the negative effects of torque during the putting stroke.
This revolutionary technology from Edel Golf promotes a smoother and more consistent motion, thus allowing the putter head a greater opportunity to return to square at impact.
David Edel's undaunted quest for a better putter has resulted in one that all putter manufacturers wished they had come up with first. Perhaps a "better mouse trap" has been invented? We think so.